High performance execution, Geneva
Systemathics / VIRTU Financial
26 Sep 2019 - Geneva
We are delighted to invite you to our joint event held with VIRTU Financial.
We will expose our combined services for Buy side firms to enhance trading strategy profitability and achieve high quality execution :
- What are the backtest key success factors?
- How does Systemathics manage to streamline transition between trading scopes from backtesting, paper trading to live trading while reducing time to market and risk?
- How to reduce execution costs and to achieve smart execution using Virtu Financial "Market impact cost model" and "Portfolio optimizer"?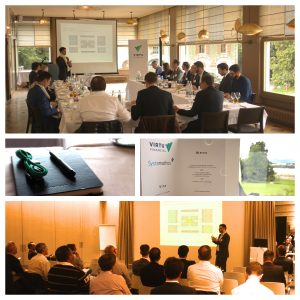 When
Thursday, September 26 2019
from: 10:00 to 14:00 - (Geneva Time)
Where
Hôtel du Parc des Eaux Vives
Quai Gustave-Ador 82, 1207 Geneva, Switzerland
Workshop Registration
Sorry, registration for this event is closed, but come back regularly for new dates and new topics!